359. Snow Fun: a relaxing story and meditation for kids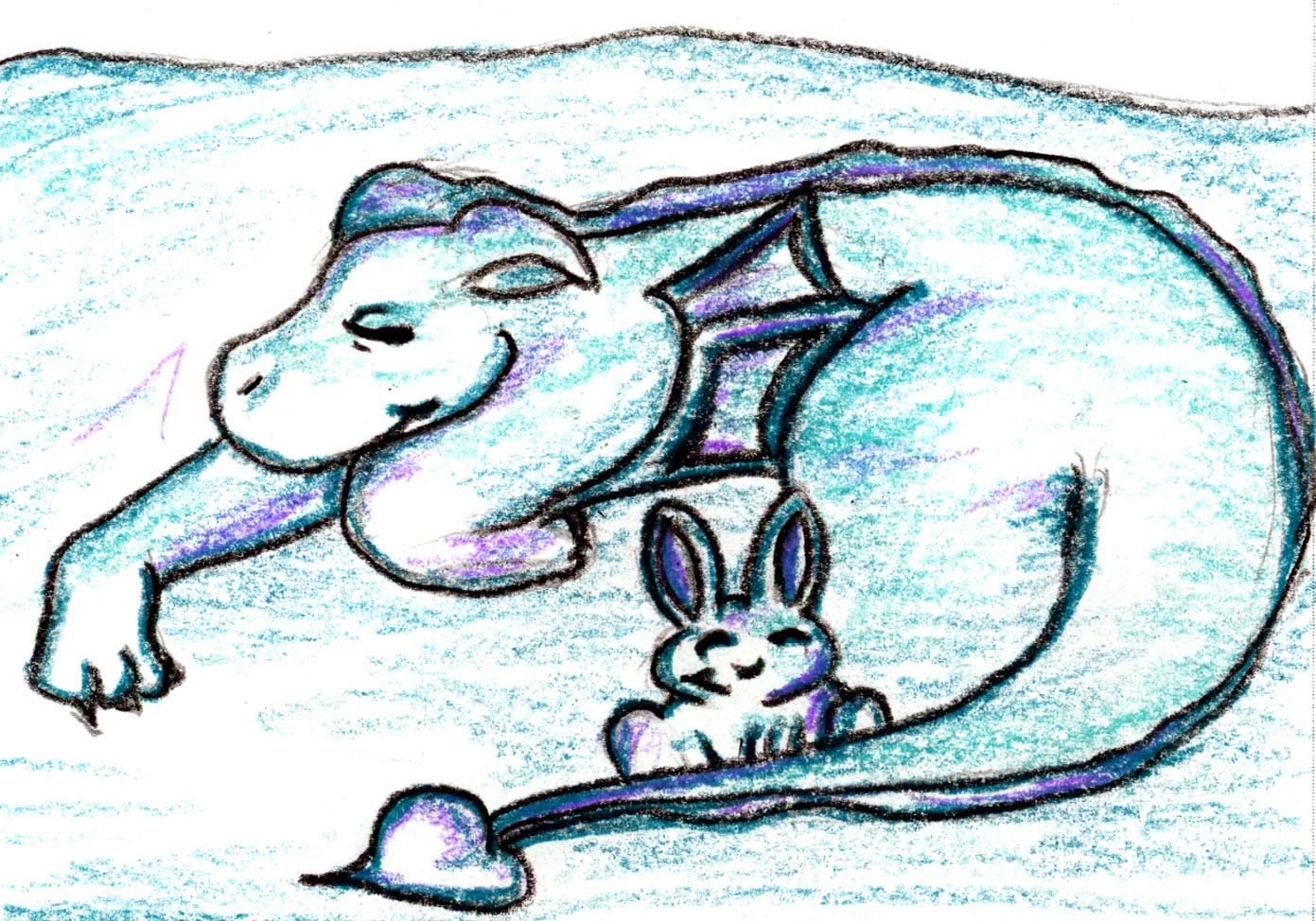 This episode of Be Calm on Ahway Island is brought to you by our friends at Smart for Life. We're excited to introduce you to their nutritious Gourmet Protein Bars, a perfect snack for busy days! Visit www.smartforlife.com and use promo code CALM20 for 20% off your next order. Supporting our sponsors helps us bring you more episodes of Be Calm on Ahway Island!
Waking up to a blanket of snow, Dragon feels eager to play and create another snow dragon. The kids and animals join Dragon in the day's snow fun!
Hello everyone! We hope you enjoyed our new story this week. Now, welcome to Favorite Friday! Sometimes we like to listen to our favorites again. Please enjoy "Snow Fun," and we'll be back with a new story on Monday!
Narrator: Female
Story Begins: 10:07
Snow Fun Excerpt:
Dragon stretched and gently placed the colorful quilt down on the soft mossy bed. After a relaxing nap Dragon felt ready to play. Outside huge fluffy flakes danced and twirled their way down to the ground. Dragon watched as the flakes piled up. Dragon didn't realize how thick the white blanket was until the tips of two rabbit ears appeared above the top of the snow. Ballet Bunny leaped up and then disappeared into the rising fluff. She popped up again and with a great leap landed at the entrance to Dragon's cave. The graceful bunny shook the snow off her fur and thumped her feet. Dragon hurried over and began creating a path as the little bunny warmed herself in the cozy cave.
Dragon swept a clear aisle with strong pushes from Dragon's tail moving right and left of the cave's entrance. As Dragon pushed the snow, it compacted together forming walls. Dragon smiled. This snow was just right to make snow creatures! Knowing that the kids liked to make snow people Dragon decided to head to the edge of the forest for some fun. Curious to see what Dragon was up to, the little bunny followed hopping from one Dragon footprint to the next through the deep snow.
Today's Meditation: Feel your body fill with warmth and love as you send your loving energy to the world.
Looking for stories with positive learning moments for your little one? You'll find them on Ahway Island®. Be Calm on Ahway Island® Podcast offers original bedtime stories, like "Mystery Jug" paired with meditations for kids. We help them drift off to sleep with a guided relaxation and a calming story. Gently nestled within each podcast episode are mindfulness techniques and positive learning moments. You can search for stories by Learning Message, Character Type, or Narrator Type on our Episodes page. To learn more about our mission at Ahway Island and our team, please visit our About page, or check out our FAQs.
Creating the original bedtime stories and art for Be Calm on Ahway Island takes a lot of time and care.
As a listener-supported podcast, we truly appreciate our members on Patreon. If you're not already a member, please consider joining! Writing, recording, editing, and publishing episodes and managing digital platforms is an enormous endeavor. Our Patreon program will help continue to grow Ahway Island and we hope you will support us! You can choose from 3 different Membership Levels, all of which include access to our Archives and an extra episode each week!
We'd like to thank Smart for Life for sponsoring us! Discover their nutritious Gourmet Protein Bars, a wholesome snack for busy days. Parents and grownups, remember to visit www.smartforlife.com and use promo code CALM20 for 20% off your next order. By supporting our sponsors, you're helping us bring you more episodes of Be Calm on Ahway Island!
We hope you enjoyed your stay on Ahway Island. Come back for more stories soon!