547. Cozy Cove: a relaxing short story and meditation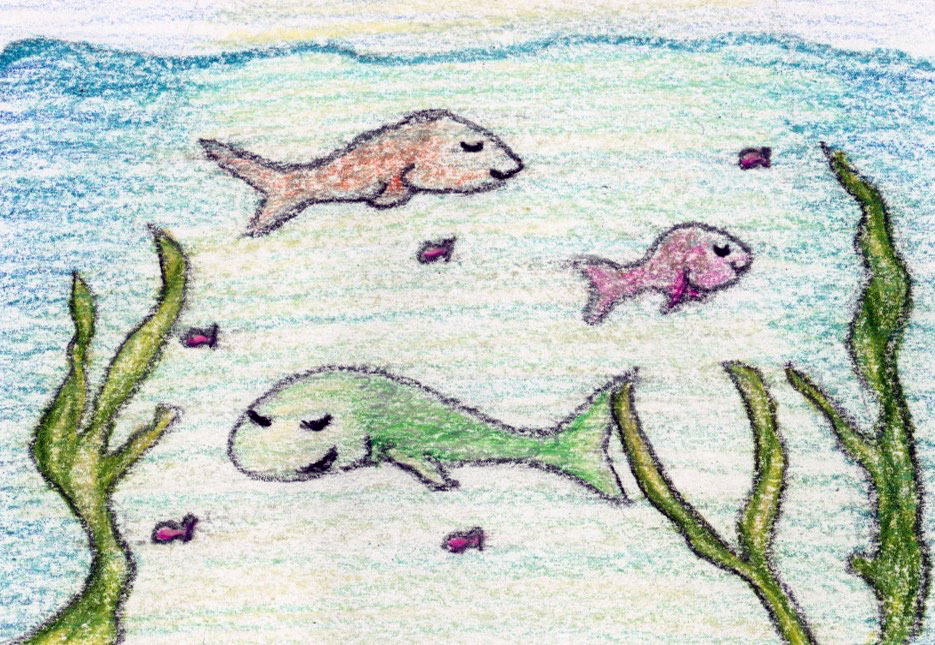 When Connor Cleaner Fish gets a visit from some traveling fish, he realizes that it's good to take a break sometimes.
Narrator: Male
Story Begins: 5:06
Cozy Cove Excerpt:
It was a beautiful morning at the oceanfront. Sunlight shimmered on the water, making each gentle wave look like a row of beautiful blue diamonds rising to greet the clear sky. All of the ocean animals in Ahway Island Cove woke up with big smiles on their faces, ready to start the day.

Connor Cleanerfish swam out from underneath the tiny coral cave he called home and looked around. Connor yawned and stretched, taking in the beauty of the cove and watching the other colorful fish and sea creatures swim around their cozy cove on this early morning.

Connor was a little different from the other fish that lived around him. He didn't like to play as much as they did. When he wasn't working on cleaning the other fish who came to him when they needed their scales or shells or fins cleaned, Connor spent much of his time near his coral cave and the nearby rocks making sure that his home stayed just as clean as his fish friends.
Today's Meditation: Relax as you imagine you are a baby penguin snuggled close to its papa.
Looking for a podcast to help settle your child in for nap time, bedtime or a break?  You'll find it on Ahway Island®. Be Calm on Ahway Island® Podcast offers original bedtime stories, like "Nap Time," paired with meditations for kids. We help them drift off to sleep with a guided relaxation and a calming story. Gently nestled within each podcast episode are mindfulness techniques and positive learning moments.  To learn more about our mission at Ahway Island and our team, please visit our website.
Creating the original bedtime stories and art for Be Calm on Ahway Island takes a lot of time and care.
As a listener-supported podcast, we truly appreciate our members on Patreon. If you're not already a member, please consider joining! Writing, recording, editing, and publishing episodes and managing digital platforms is an enormous endeavor. Our Patreon program will help continue to grow Ahway Island and we hope you will support us! You can choose from 3 different Membership Levels, all of which include access to our Archives and an extra episode each week!
Are you and your children enjoying our stories and self-soothing meditations?
We hope your child loved "Cozy Cove" We ask for your positive reviews to help others find us, too! Please leave a 5-star review on your favorite podcast app (such as Apple Podcasts). And, please follow, like, and/or share our social media profiles (Facebook, Twitter, Instagram ) to help us bring our original stories with positive messages to even more listeners!
In the press:
Jooki recommends us as an outstanding podcast for preschoolers.
SheKnows recommends us as as a podcast you and your kids will love!
We're honored that the website of Southwest Virginia Community Health Systems includes us on their list of Technology to Boost Mental Health.
Digital Trends warns listeners that "you may not make it through an entire episode fully conscious." Yay!
Thanks for joining us for this story on Ahway Island!