759. Glue to the Rescue: a relaxing meditation and kid's story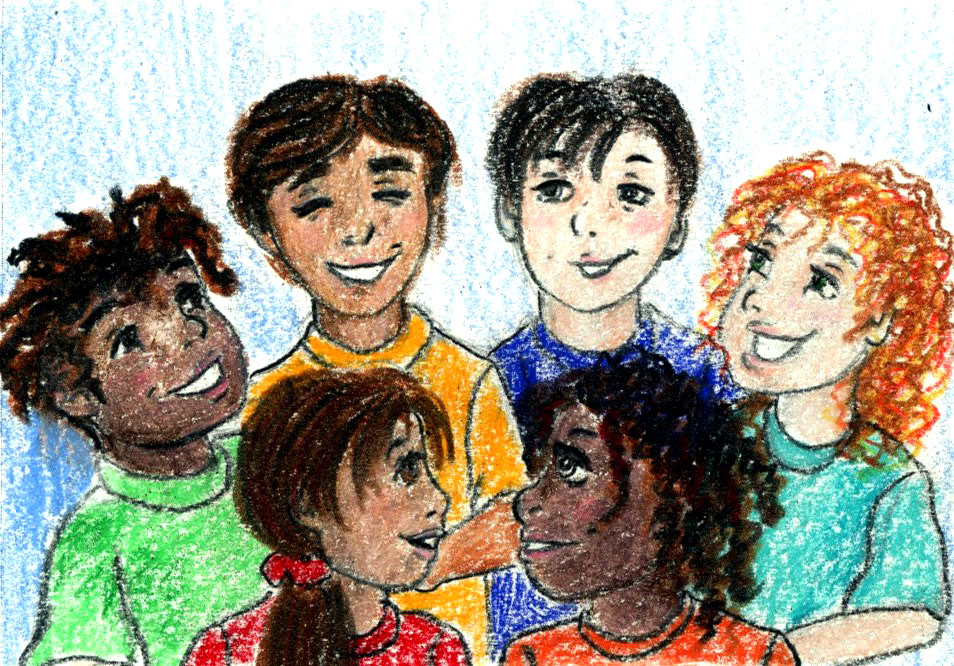 It's the day of the library diorama presentation, but Katie has an accident on the way to school. How will she solve her problem?
Narrator: Female
Story Begins: 4:22
Glue to the Rescue Excerpt:
On an early Monday morning, as the soft light of dawn seeped through her bedroom curtains, Katie slowly stirred in her bed. She yawned and rubbed the sleepiness from her eyes. Then she remembered: today was the day she and Tom were going to present their diorama to the class!
Katie quickly hopped out of bed. The excitement for the day ahead had her practically bouncing with joy. She had butterflies in her stomach, but it was the good kind. Leaving her bedroom, Katie bounded down the hallway and found the bathroom door open. Her mother was in front of the mirror with her toothbrush, getting ready for the day.
"Mom!" Katie said, poking her head in the room. "Today's the day!"
Today's Meditation: Imagine you are a twinkling star, receiving and sending energy through the universe in today's meditation.
Creating the original bedtime stories and art for Be Calm on Ahway Island takes a lot of time and care.
As a listener-supported podcast, we truly appreciate our members on Patreon. If you're not already a member, please consider joining! Writing, recording, editing, and publishing episodes and managing digital platforms is an enormous endeavor. Our Patreon program will help continue to grow Ahway Island and we hope you will support us! You can choose from 3 different Membership Levels, all of which include access to our Archives and an extra episode each week!
Are you and your children enjoying our stories and self-soothing meditations?
Looking for ways to help your child learn emotional regulation and how to self soothe? You'll find them on Ahway Island®. Be Calm on Ahway Island® Podcast offers original bedtime stories, like "Happy Dragon" paired with meditations for kids. We help them drift off to sleep with a guided relaxation and a calming story. Gently nestled within each podcast episode are mindfulness techniques and positive learning moments.  To learn more about our mission at Ahway Island and our team, please visit our website.
In the press:
Read about how and why we created Ahway Island in this feature from Global Comment!
Zzz! The Boston Globe recommends "Be Calm on Ahway Island" as as one of "Eight Podcasts That Could Help You Get Some Sleep."
SheKnows recommends us as as a podcast you and your kids will love!
Digital Trends warns listeners that "you may not make it through an entire episode fully conscious." Yay!
We hope you had a great time on Ahway Island. Until next time!