764. Silent Statue: a calming kids' story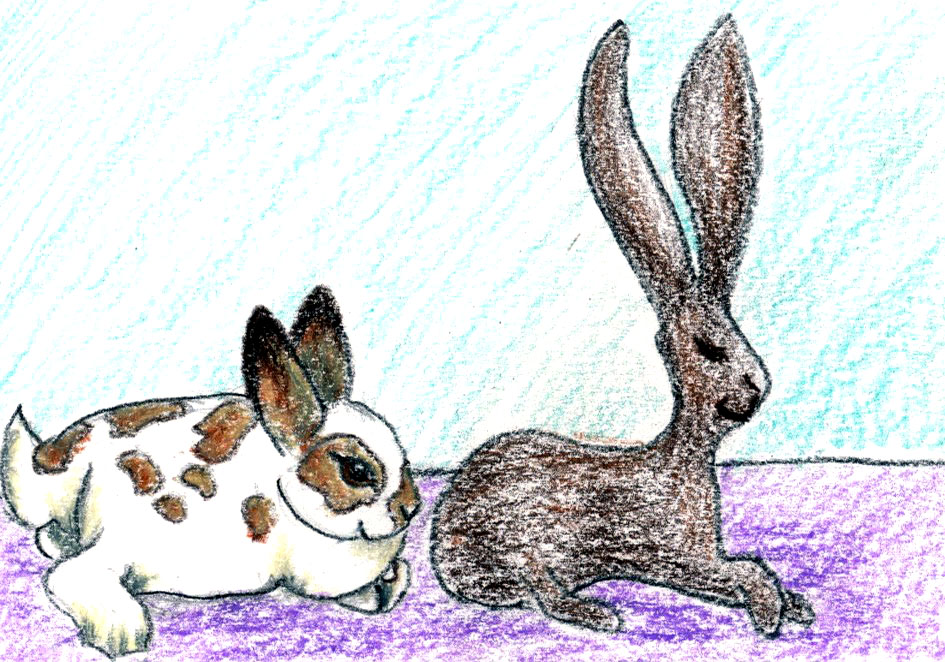 Betty Bunny is pretty curious when a new Bunny arrives at her house and it doesn't hop around.
Narrator: Male
Story Begins: 5:12
Silent Statue Excerpt:
On a quiet day in the little house where Betty Bunny lived, the sunbeams slanted through the windows, painting warm, golden patches on the floor. Betty Bunny was having a perfectly lazy afternoon, basking in the sunlight and absorbing its rays with her fluffy tan and white fur.
Before this tranquil moment, she had been quite busy. Betty had hopped around the living room, her long ears flopping playfully, and nibbled on her favorite carrot greens until her tummy was content. But now, it was time to relax.
With a big yawn, Betty settled into the coziest sunbeam she could find. She stretched out her back legs, her bunny toes wiggling with delight. The sunlight made her fur glisten, and Betty felt like a little queen of her domain.
Today's Meditation: Relax your whole body from head to toe in this meditation.
Creating the original bedtime stories and art for Be Calm on Ahway Island takes a lot of time and care.
As a listener-supported podcast, we truly appreciate our members on Patreon. If you're not already a member, please consider joining! Writing, recording, editing, and publishing episodes and managing digital platforms is an enormous endeavor. Our Patreon program will help continue to grow Ahway Island and we hope you will support us! You can choose from 3 different Membership Levels, all of which include access to our Archives and an extra episode each week!
Are you and your children enjoying our stories and self-soothing meditations?
Looking for a podcast to help settle your child in for nap time, bedtime or a break? You'll find it on Ahway Island®. Be Calm on Ahway Island® Podcast offers original bedtime stories, like "Nap Time or Not?" paired with meditations for kids. We help them drift off to sleep with a guided relaxation and a calming story. Gently nestled within each podcast episode are mindfulness techniques and positive learning moments.  To learn more about our mission at Ahway Island and our team, please visit our website.
In the press:
Read about how and why we created Ahway Island in this feature from Global Comment!
Zzz! The Boston Globe recommends "Be Calm on Ahway Island" as as one of "Eight Podcasts That Could Help You Get Some Sleep."
SheKnows recommends us as as a podcast you and your kids will love!
Digital Trends warns listeners that "you may not make it through an entire episode fully conscious." Yay!
Thanks for letting us be a part of your day!