766. A Different Kind of Treasure: a soothing story and meditation for kids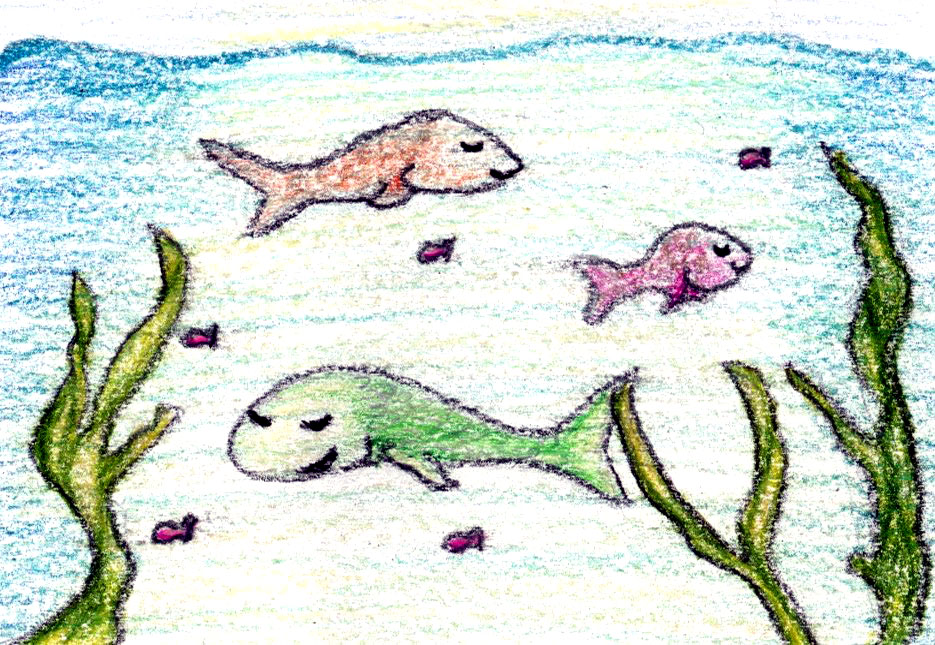 Tanya Sea Turtle goes exploring and finds a sunken ship. Will she find any treasure?
Narrator: Female
Story Begins: 3:47
A Different Kind of Treasure Excerpt:
It was a clear and still night out on the ocean. The moon's silvery glow reflected on the water's surface, swaying back and forth, back and forth. Tanya the Sea Turtle glided through the waves with grace and purpose. She loved exploring, and she often ventured beyond Ahway Island's colorful reef and seaweed forests. Nighttime was her favorite time to explore the ocean's secrets.

Tonight was a perfect night for adventure. The ocean was alive with beauty. As Tanya swam away from her comfy turtle nest, she watched the coral cast dancing shadows on the seabed and tiny fish dart in and out of the seaweed. Further and further she swam. The moonlight from above shined through the waves, making everything look magical.
Today's Meditation: Imagine you are a twinkling star, receiving and sending energy through the universe in today's meditation.
Creating the original bedtime stories and art for Be Calm on Ahway Island takes a lot of time and care.
As a listener-supported podcast, we truly appreciate our members on Patreon. If you're not already a member, please consider joining! Writing, recording, editing, and publishing episodes and managing digital platforms is an enormous endeavor. Our Patreon program will help continue to grow Ahway Island and we hope you will support us! You can choose from 3 different Membership Levels, all of which include access to our Archives and an extra episode each week!
Are you and your children enjoying our stories and self-soothing meditations?
Looking for stories that emphasize acceptance, understanding, and empathy? You'll find them on Ahway Island®. Be Calm on Ahway Island® Podcast offers original bedtime stories, like "Magical Chair" paired with meditations for kids. We help them drift off to sleep with a guided relaxation and a calming story. Gently nestled within each podcast episode are mindfulness techniques and positive learning moments.  To learn more about our mission at Ahway Island and our team, please visit our website.
In the press:
Read about how and why we created Ahway Island in this feature from Global Comment!
Zzz! The Boston Globe recommends "Be Calm on Ahway Island" as as one of "Eight Podcasts That Could Help You Get Some Sleep."
SheKnows recommends us as as a podcast you and your kids will love!
Digital Trends warns listeners that "you may not make it through an entire episode fully conscious." Yay!
We'll be back soon with more stories. Thank you for being here!