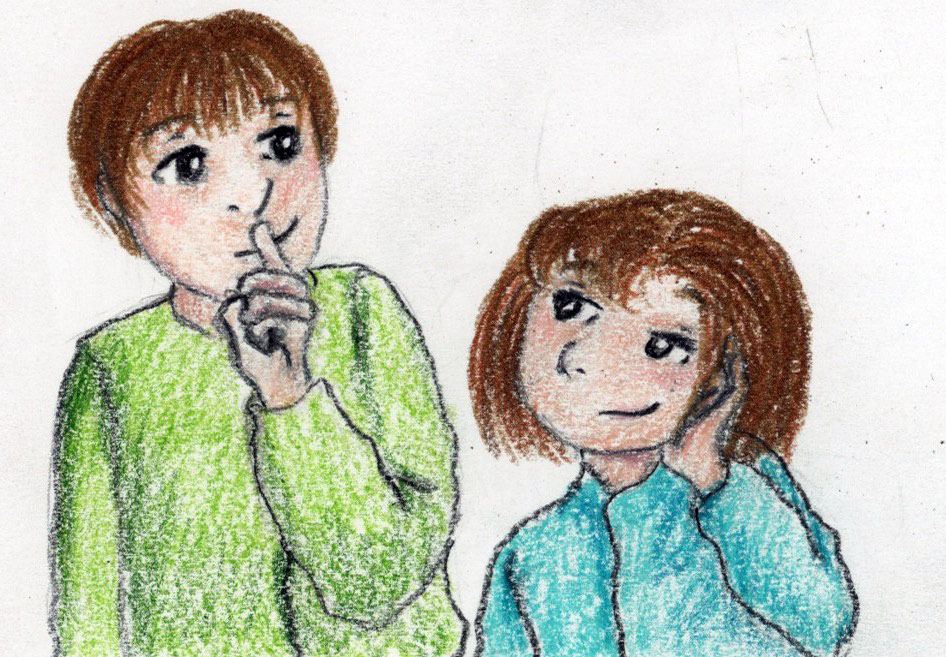 Podcast: Play in new window | Download
Subscribe: Apple Podcasts | Android | Google Podcasts | Stitcher | TuneIn | Spotify
Billy and Emily have a toadily fun time searching the woods for a mysterious sound, using their eyes and ears to discover the source. What will they find?
Final 3 Dragon Breaths: 8:25
Narrator: Male
Toadily Fun Story Excerpt:
Billy put a finger to his mouth, to let Emily know they needed to be quiet.  He could hear the trilling sound again.  "Do you hear that?"  Emily nodded. "That's what we're looking for."  So Emily and Billy, walked quietly and carefully towards the sound.  Tiptoeing up to the forest, the sound grew louder and louder.   Soon, as trees surrounded Billy and Emily, the trilling stopped.  They looked around.  Plants with large heart shaped leaves covered the ground.  Billy and Emily looked at each other, puzzled.  They moved away from the trees and the trilled song began again.  Billy and Emily each stepped towards a tree.  The trilling continued.
Today's Meditation: Imagine floating on a cloud, and relax into the feeling of lightness.
We would appreciate your help getting the word out about Ahway Island bedtime stories podcast on social media.  Please follow us on Facebook, Twitter and YouTube.
Be Calm on Ahway Island offers original bedtime stories, like Toadily Fun, & meditations for kids. Gently nestled within are self-soothing techniques and positive learning moments.  Creating original bedtime stories and art is a lot of work. We are a listener-supported podcast, and we survive on your tips. If your child enjoys Be Calm on Ahway Island podcast, we would greatly appreciate you making a donation to help us keep going. You can make a one-time donation or a recurring micro donation once a month. Just click on the link below or go to our website, www.ahwayisland.com.
We hope your child loves our stories and self-soothing meditations. If so, we need your positive reviews to help others find us too. You can leave a review on your favorite podcast app, or go to iTunes. It's fast and easy! Just tap this link: review here, then tap the "view in iTunes" button, tap "ratings and reviews," and leave your review.
Did you know we now have a YouTube channel? Check out the video page on our website AhwayIsland.com. We hope you enjoy it and share our channel with others.
Thank you!  If you liked Toadily Fun try "A Cheerful Ride."  We hope you enjoy it!