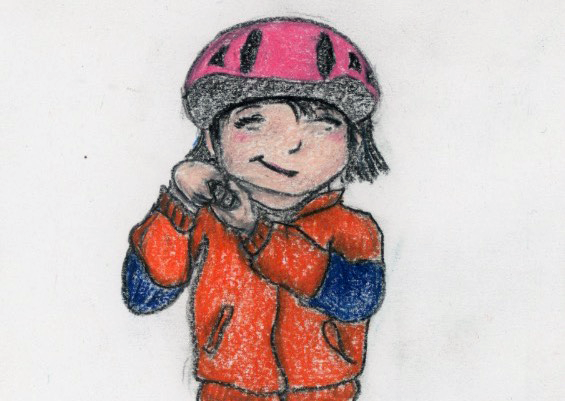 Podcast: Play in new window | Download
Subscribe: Apple Podcasts | Android | Google Podcasts | Stitcher | TuneIn | Spotify
Today's Story (EP56): A Cheerful Ride: a kid's bedtime, nap time story and relaxation
Mia knows her family enjoys going for a cheerful ride on their bikes, but she is still learning. With a little help from her mom and cheering from her dad and brother, she can do it!
Today's Meditation:
Today, enjoy the feeling of your body relaxing into the warm sand on a sunny beach.
Follow us on Social Media!
Facebook and Twitter. We'd love to chat with you!  Your reviews are always helpful to us and others.
We're Also on Amazon Alexa and YouTube!!
Nap Time Story Excerpt:
Mia quickly found her jacket, shoes and helmet. She put them on. Mia was ready. She was excited to try the next step in riding her bike. Coasting had been fun so far, now she wanted to pedal. Mia opened the door to the garage.

"Just finished!" her mom said, "Are you ready?"

Mia grinned and said, "Yes!"

Mia's mom rolled the bike out of the garage onto the pavement. There was plenty of room for Mia to practice on the driveway. "Before you start pedaling, I need to show you how to stop." Her mom said.
You can also help us by downloading the RadioPublic App.  It's free to you and each listen earns us a little $.  It's a great way to help us out with very little effort.
We hope your child loves our stories and self-soothing meditations. If so, we need your positive reviews to help others find us too. It's fast and easy! Just tap this link: review here, then tap the "view in iTunes" button, tap "ratings and reviews," and leave your review here.
Thank you!  Here are some other stories you might enjoy Frog Songs: A Story and Guided Mediation for kids and The Parrot Pirate: a Bedtime Story and Relaxation for Kids