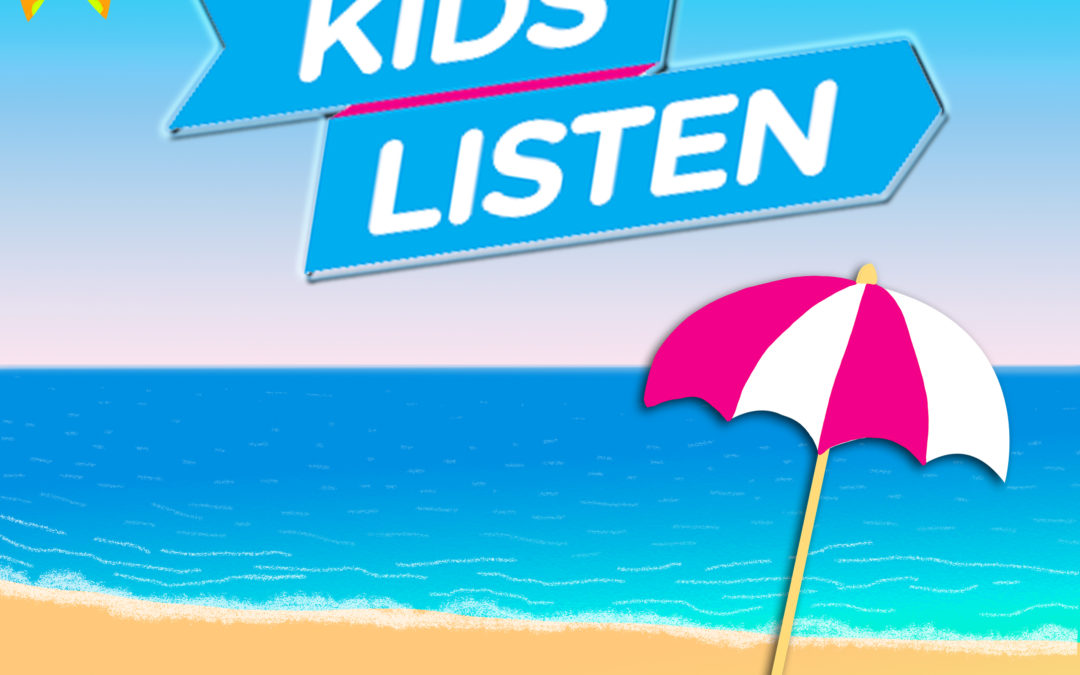 Podcast: Play in new window | Download
Subscribe: Apple Podcasts | Android | Google Podcasts | Stitcher | TuneIn | Spotify
Today we are sharing a special episode, a playlist of 10 podcasts from KidsListen to help you travel the roads with fun and laughter. Some are very energetic. Be calm on Ahway Island's short podcast sample is at 27:45 if you would like to skip right to the relaxing.
"Hello Ahway Islanders! Are you traveling for your holiday? Today we are sharing the Kids Listen Memorial Day Weekend Mixtape. Be Calm on Ahway Island has teamed up with a bunch of other kids podcasts to bring you an hour of high-quality kids audio to listen to as you roam the roads. All the shows samples are part of the grassroots kids audio advocacy group Kids Listen, and all the shows, are available on the Kids Listen app. You'll hear 5 minute versions of 10 different podcasts. Here they are in playlist order.
1. What if World
2. Story Spectacular
3. Noodle Loaf
4. Book Power for Kids
5. Little Stories for Tiny People
6. Be Calm on Ahway Island
7. Cool Facts About Animals
8. Circle Round
9. Good Words
10. Girl Tales
Enjoy our contribution of a short progressive relaxation. Friday we will share a classic episode, and Monday a brand new story.
Thank you for your help in getting the word out about Be Calm on Ahway Island, bedtime stories podcast, on social media. Please follow us on Facebook, Twitter, @AhwayIsland and YouTube.
Be Calm on Ahway Island offers you original bedtime stories & meditations for kids. Gently nestled within each story are self-soothing techniques and positive learning moments. Creating the original bedtime stories and art for Be Calm on Ahway Island takes a lot of time and care. Since we are a listener-supported podcast, we survive on your tips. If your child enjoys Be Calm on Ahway Island podcast, please make a donation to help us keep going. You can make a one-time donation or a recurring micro donation once a month for less than the cost of a cup of coffee. Just click on the link below or go to our website, www.ahwayisland.com.
Thank you! If you're looking for something more relaxing try "Toadily Fun."