Thank you for joining us to be calm on Ahway Island!® Here's a little information about us and what we do.
Our Ahway Island Team creates every part of our inclusive world with great care. As a result, you will find Ahway Island to be your source of relaxation, lightness, fun, and a bit of everyday adventure!
Be Calm on Ahway Island® Podcast and the world of Ahway Island® could not exist without our team members!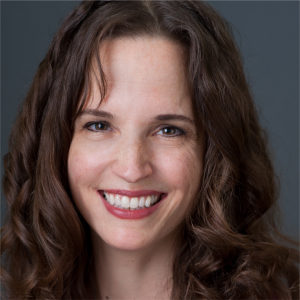 Susie
Executive Producer & Creator
Our Executive Producer and the Creator of Ahway Island, Susie also loves voicing some of the stories on our Be Calm on Ahway Island® episodes. Her sweet style soothes our listeners to sleep.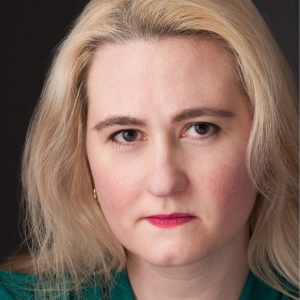 SarahAnn
Operations Director
The Operations Director for Sheep Jam Productions, SarahAnn is happy to help share the world of Ahway Island® with all our listeners.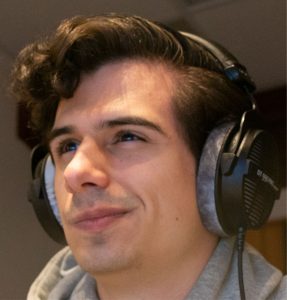 Ian
Audio Engineer
As the lead audio engineer for Be Calm on Ahway Island®, Ian takes care to ensure our episodes sound peaceful and calming.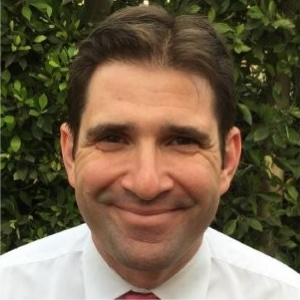 Michael
Narrator
One of the male voices you hear on Be Calm on Ahway Island®, Michael enjoys taking a moment to be calm and share our stories with his own children and with all our listeners.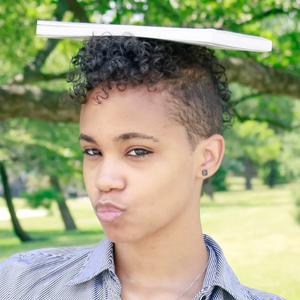 Zoe
Writer
The newest member of the Ahway Island® team, Zoe shares her creativity and her love for children and animals in the stories she writes for Be Calm on Ahway Island®.
On Ahway Island, there's something for everyone!
Ahway Island is home to adventurous airplanes, bubbly boats, caring cars and construction vehicles, friendly forest animals, curious kids, silly sea creatures, our delightful Dragon, terrific toys, exotic animals, our sparkling solar train and so much more! You will always find something new as we add to our extensive library of stories each week.
Our team is regularly imagining new ways to share the magic of Ahway Island with you.
Our Be Calm on Ahway Island® Podcast episodes are a wonderful part of your kids' bedtime routine. Our team is always busy bringing our stories with a positive message to life! The beginning of each podcast episode starts with a meditation and then eases into a soothing story.
You can feel confident that your children will drift off to sleep.
Our stories work great for nap time too! When you yourself aren't able to tuck your children into bed, Be Calm on Ahway Island Podcast is a fantastic tool for babysitters. You can enjoy your night out knowing that your kids will be relaxing peacefully in their beds with our friendly voices as part of your kids' bedtime routine. If you are babysitting, our podcast is a wonderful way to help children settle into bed. When their routine is disrupted and kids miss their parents, they may need a little more soothing.
The world of Ahway Island is diverse.
On Ahway Island, you will find stories that encourage empathy, and acceptance of others with differences, especially those who are differently-abled and those who are neurodivergent. Our relaxing stories illustrate positive problem solving, emotional regulation strategies, and cooperation.
Be Calm on Ahway Island is here to help YOU!
In addition to calming kids, this escape for you and your children is a great way to teach emotional regulation. Our podcast helps children learn to self-soothe and calm. We all could use a little practice with that! The Ahway Island team focuses on empathy and acceptance to increase the depth of each child's social learning. Our characters demonstrate acceptance of the differences in others, especially those with disabilities. People and animals with disabilities are a significant part of our world, sharing their perspectives as a way to support growing empathy in kids.
Be Calm on Ahway Island Podcast's kids' meditations can help students:
• get ready for a test
• settle down after recess
• get ready for their day
• and, for our youngest learners, get ready for a nap
Of course, a little bit of mindfulness is helpful for educators as well! Our mindful stories allow children, and their teachers, to take a break and use positive strategies to come back to learning.
With the combination of emotional regulation strategies and positive sleeping patterns resulting from their bedtime routine, kids using Be Calm on Ahway Island Podcast come to school ready to learn.
Be Calm on Ahway Island Podcast is designed to help children be at their best, whether they are attending school, or playing a game with their friends and family at home.
In addition to experiencing diversity, our episodes focus on emotional regulation. We especially focus on dealing with changes in routines and expectations. Many children feel challenged with sudden alterations in their schedule, at school and at home.
Our mindful stories present everyday challenges as well as the possible solutions to each situation.
Mindfulness is a great way to help children with their emotional regulation. Consequently, your kids will practice self-soothing using Deep Dragon Breaths in every episode. With so much practice, it has become second nature for our own team members to regularly take Deep Dragon Breaths any time we begin to feel stressed! You may notice your children doing the same. (Let us know if you do! We love to hear how Be Calm on Ahway Island is helping you.) Our Dragon Breaths are our most popular calming technique.
We hope our simple stories, activities, games, and lessons help your children increase their confidence in discovering solutions to everyday situations. We hope your children's bedtime routine is pleasant and relaxing. We hope your kids share their wonderful imagination, strategies, and kindness with others.
We hope your kids enjoy themselves on Ahway Island!