Listen to episodes of Be Calm on Ahway Island®, our original children's short stories for bedtime, nap time and any time it's relax time!
Be Calm on Ahway Island® Podcast features relaxing short stories for kids!  Each episode begins with a guided meditation and contains a positive message. You can find us on your favorite podcast app, on Spotify or iTunes (Apple Podcasts), or just subscribe below to get an email when a new story is released!
You can also watch our videos, or subscribe to our YouTube Channel!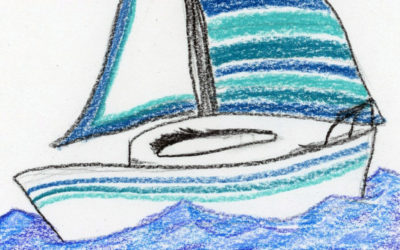 my 4 and 3 year old boys listen to this each night. they are usually asleep before the story even starts thanks to the breathing exercises! we even do dragon breaths as needed through the day. we love ahway island!!!
My 6 year old listens to this every night and has for the last year or so. It helps him calm down and fall asleep every night. I highly recommend this as a calming nighttime routine!
Matthew loves Cozy Corner [now Ahway Island]. It's one of his favorite shows. He focuses on the dragon breaths and has better sleep after listening to your shows. Keep it up!