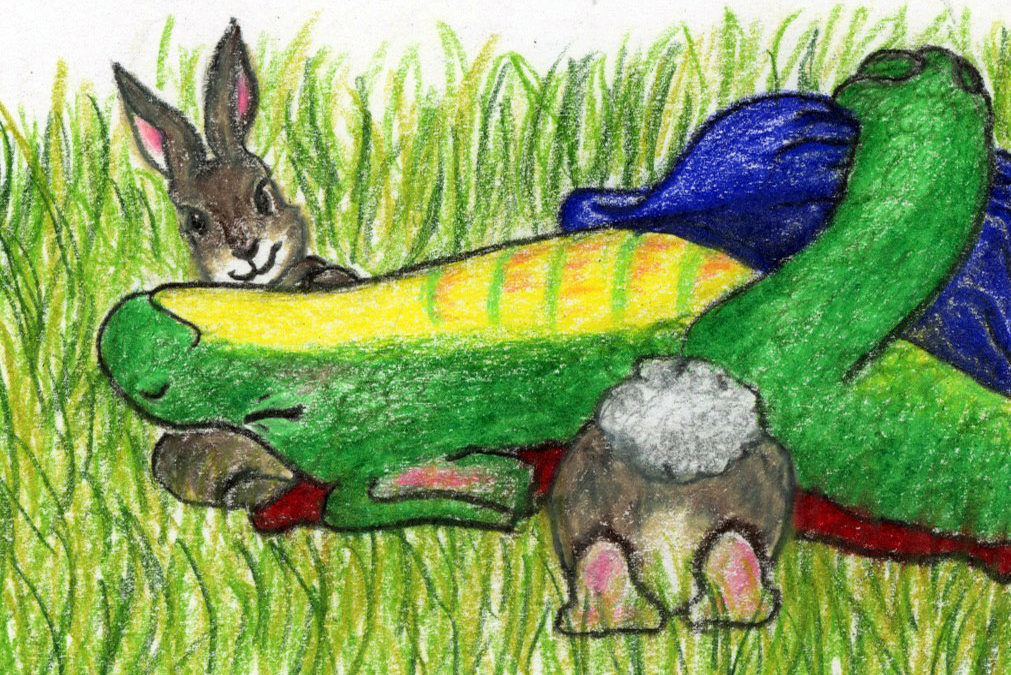 Podcast: Play in new window | Download
Subscribe: Apple Podcasts | Android | Google Podcasts | Stitcher | TuneIn | Spotify
A birds' song wakes our cuddly dragon from a nap, reminding Dragon to return the cuddly yellow blanket to the kids. Dragon decides the playground is best.
Final 3 Dragon Breaths: 7:31
Narrator: Female
Cuddly Dragon Story Excerpt:
The dancing melody tickled Dragon's ears. With a smile, Dragon woke. It was always wonderful to hear the joyful music of the birds.  Dragon blinked, eyes fluttering open to see the source of the song. Vibrant flowers softly swayed with the breeze releasing their refreshing scent.  Dragon took a deep breath, in and out (deep breath), enjoying the floral fragrance. Then Dragon nuzzled the soft yellow blanket, still clutched in Dragon's paws. There was a nervous fluttering in Dragon's tummy. It was time to return the blanket to the kids.
Meditation Description: Rest among the twinkling stars with today's meditation.
Thank you for your help in getting the word out about Be Calm on Ahway Island, bedtime stories podcast, on social media. Please follow us on Facebook, Twitter and YouTube.
Be Calm on Ahway Island offers you original bedtime stories, like "Cuddly Dragon," & meditations for kids. Gently nestled within each story are self-soothing techniques and positive learning moments. Creating the original bedtime stories and art for Be Calm on Ahway Island takes a lot of time and care. Since we are a listener-supported podcast, we survive on your tips. If your child enjoys Be Calm on Ahway Island podcast, please make a donation to help us keep going. You can make a one-time donation or a recurring micro donation once a month for less than the cost of a cup of coffee. Just click on the link below or go to our website, www.ahwayisland.com.
We hope your child enjoyed "Cuddly Dragon," and loves all our stories and self-soothing meditations. If so, we need your positive reviews to help others find us too. You can leave a review on your favorite podcast app, or go to iTunes. It's fast and easy! Just tap this link: review here, then tap the "view in iTunes" button, tap "ratings and reviews," and leave your review.
One more thing, did you know we also have a YouTube channel? Check out the video page on our website AhwayIsland.com. We hope you enjoy the calming videos and share our channel with others.
Thank you! If you enjoyed "Cuddly Dragon, "try "Dragon's New Toy."