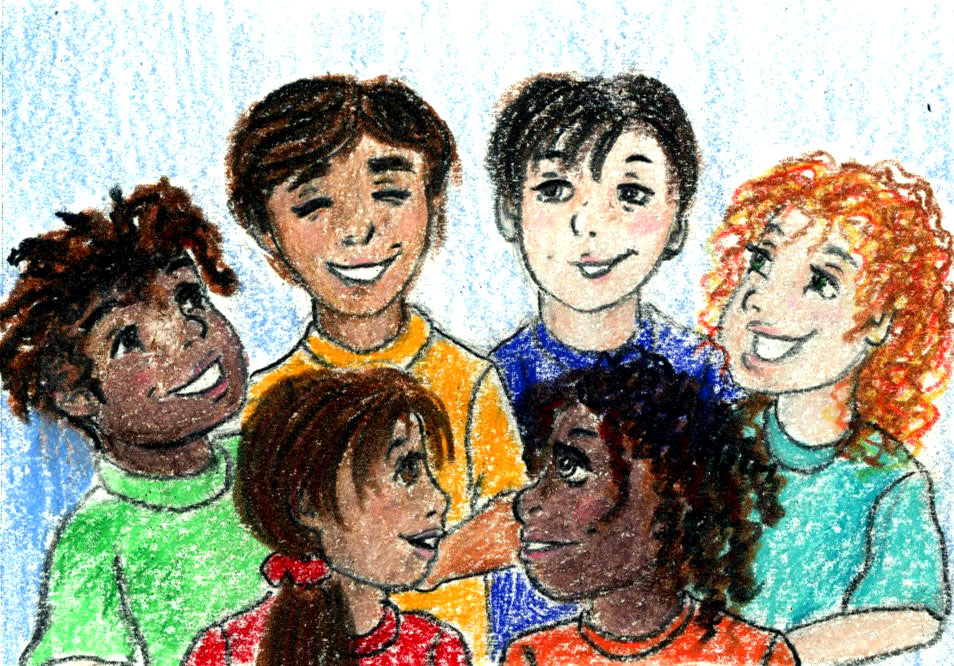 Podcast: Play in new window | Download
Subscribe: Apple Podcasts | Google Podcasts | Spotify | Pandora | iHeartRadio | Stitcher | TuneIn | Deezer | RSS | More
Owen and Allie have been invited to a costume party but they're afraid of masks. Will they join in to the costume parade?
Hello everyone!  We hope you enjoyed our new story this week. Now, welcome to Favorite Friday! Sometimes we like to listen to our favorites again. Please enjoy "Costume Parade" and we'll be back with a new story on Monday!
Narrator: Male
Final 3 Dragon Breaths: 7:37
Costume Parade Excerpt:
Allie had been invited to a party at her friend Andy's house.  She was excited because she loved parties! She also felt nervous.  It was a costume party, and Allie worried that some people would be wearing masks.  She felt afraid when people wore masks.  Uneasy questions filled her mind when she saw a person in a mask.  Who was it? What did they want? Were they kind or mean? Allie usually ran away when a person wearing a mask came near.  

All of these thoughts filled her head as she thought about the party. She was so worried about it, that even though she was going to play with her friends Lydia, Andy, Owen, and Raj today, Allie didn't really feel like going.  What if they wanted to talk about the party?  Allie took a deep dragon breath in and out and felt a bit better.  After all, she did want to see her friends. So, off she went to Raj's house.

When Allie arrived, Andy, Owen, and Lydia were already there.  As the friends discussed what to play, Lydia told Andy she felt excited about the party, and then Raj agreed with her.  Allie felt worried all over again, her stomach churned. Then Andy asked Owen, "What do you think about the party Owen?"  Owen looked down at his feet feeling embarrassed and said, "I'm not sure if I can go."

"Why not?" Andy, Raj, and Lydia asked.

Allie jumped in and said, "Hey, it's ok if he can't go.  I'm not sure I can either." She didn't know Owen's reason, but felt like she should help him out.

Now, Andy looked hurt.  "Oh." He said.  "I just hoped that you all would be there."

Owen sighed, and said, "It's just… I'm afraid of masks."

Allie's mouth dropped, she didn't think anyone else had that fear.  It felt good knowing she wasn't alone.  Quickly she admitted "Me too!"  So that Owen could feel better too.  
Today's Meditation: Feel your muscles relax as you check in with your body from head to toe.
Looking for a podcast to help settle your child in for nap time, bedtime or a break?  You'll find it on Ahway Island®. Be Calm on Ahway Island® Podcast offers original bedtime stories, like "Costume Parade" paired with meditations for kids. We help them drift off to sleep with a guided relaxation and a calming story. Gently nestled within each podcast episode are mindfulness techniques and positive learning moments.  To learn more about our mission at Ahway Island and our team, please visit our website.
Creating the original bedtime stories and art for Be Calm on Ahway Island takes a lot of time and care.
As a listener-supported podcast, we truly appreciate our members on Patreon. If you're not already a member, please consider joining! Writing, recording, editing, and publishing episodes and managing digital platforms is an enormous endeavor. Our Patreon program will help continue to grow Ahway Island and we hope you will support us! You can choose from 3 different Membership Levels, all of which include access to our Archives and an extra episode each week!
Are you and your children enjoying our stories and self-soothing meditations?
We hope your child loved "Costume Parade!" We ask for your positive reviews to help others find us, too! Please leave a 5-star review on your favorite podcast app (such as Apple Podcasts). And, please follow, like, and/or share our social media profiles (Facebook, Twitter, Instagram ) to help us bring our original stories with positive messages to even more listeners!
In the press:
406 Families of Missoula lists us on their Favorite Podcasts for Kids roundup!
Jooki recommends us as an outstanding podcast for preschoolers.
Thanks, Mommy Poppins, for saying our "soothing stories are like melatonin for the soul!" ♡
Digital Trends warns listeners that "you may not make it through an entire episode fully conscious." Yay!
SheKnows recommends us as as a podcast you and your kids will love!
Thank you for your help in spreading the word about our bedtime stories podcast, Be Calm on Ahway Island!