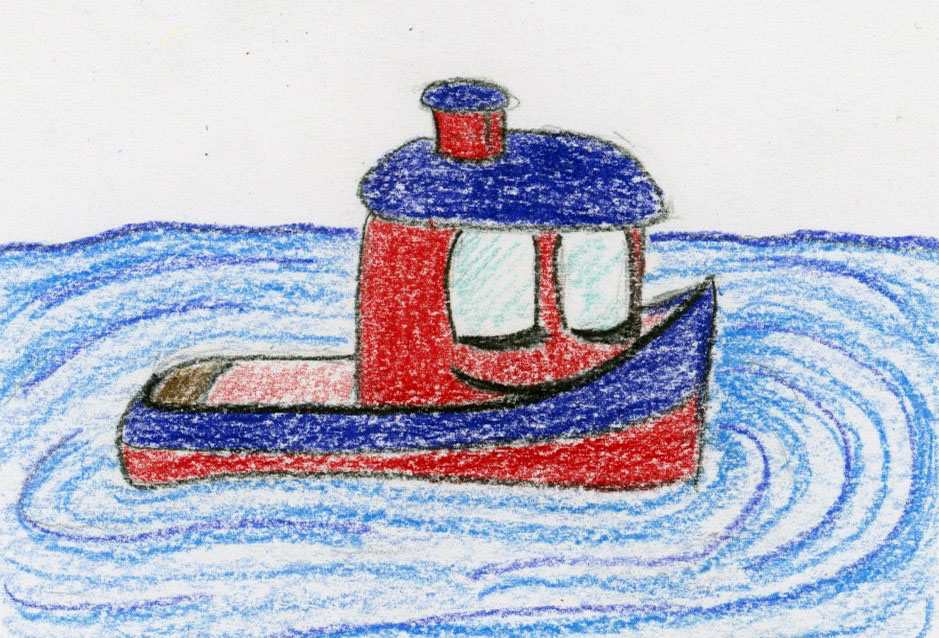 Podcast: Play in new window | Download
Subscribe: Apple Podcasts | Android | Google Podcasts | Stitcher | TuneIn | Spotify
Teagan the twirling tugboat plays on the waves. A large ship floats up to her and Teagan is ready to help. How will the tugboat guide the ship to the dock?
Final 3 Dragon Breaths: 9:17
Narrator: Female
Hello everyone!  We hope you enjoyed our new story Monday! Sometimes we like to listen to our favorites again, so now we have "Favorite Friday." Please enjoy Twirling Tugboat, and we'll be back with a new story on Monday!
Twirling Tugboat Story Excerpt:
The little tugboat began to think about what she might do today. Teagan's job was to help big ships get into the narrow harbor. She loved to help out. The little tugboat knew when she helped the ships get in the harbor the people inside them were safe. She was proud to have such an important job. Was the captain finished yet? Teagan blew her foghorn. She was beginning to get antsy. The little tugboat wanted to be helping. "Easy there, Teagan, I know you love to help, we need to make sure you're taken care of first. It's hard to help others if you're falling apart. You're looking pretty ship shape. We're almost done." The captain said.
Meditation Description:  Imagine floating on a cloud, and relax into the feeling of lightness.
Thank you for your help getting the word out about Ahway Island bedtime stories podcast on social media.  Please follow us on Facebook, Twitter and YouTube, @AhwayIsland.
Be Calm on Ahway Island offers original bedtime stories, like "Twirling Tugboat" & meditations for kids. Gently nestled within are self-soothing techniques and positive learning moments. Creating the original bedtime stories and art for Be Calm on Ahway Island takes a lot of time and care. We are a listener-supported podcast, and we survive on your tips. If your child enjoys Be Calm on Ahway Island podcast, we would greatly appreciate you making a donation to help us keep going. You can make a one-time donation or a recurring micro donation once a month for less than the cost of a cup of coffee. Just click on the link below or go to our website, www.ahwayisland.com.
We hope your child loves our stories and self-soothing meditations. If so, we need your positive reviews to help others find us too. You can leave a review on your favorite podcast app, or go to iTunes. It's fast and easy! Just tap this link: review here, then tap the "view in iTunes" button, tap "ratings and reviews," and leave your review.
Did you know we also have a YouTube channel? Check out the video page on our website AhwayIsland.com. We hope you enjoy and share our channel with others.
Thank you! We hope you found "Twirling Tugboat" relaxing. "Sand Surfing" is another calming story for you.