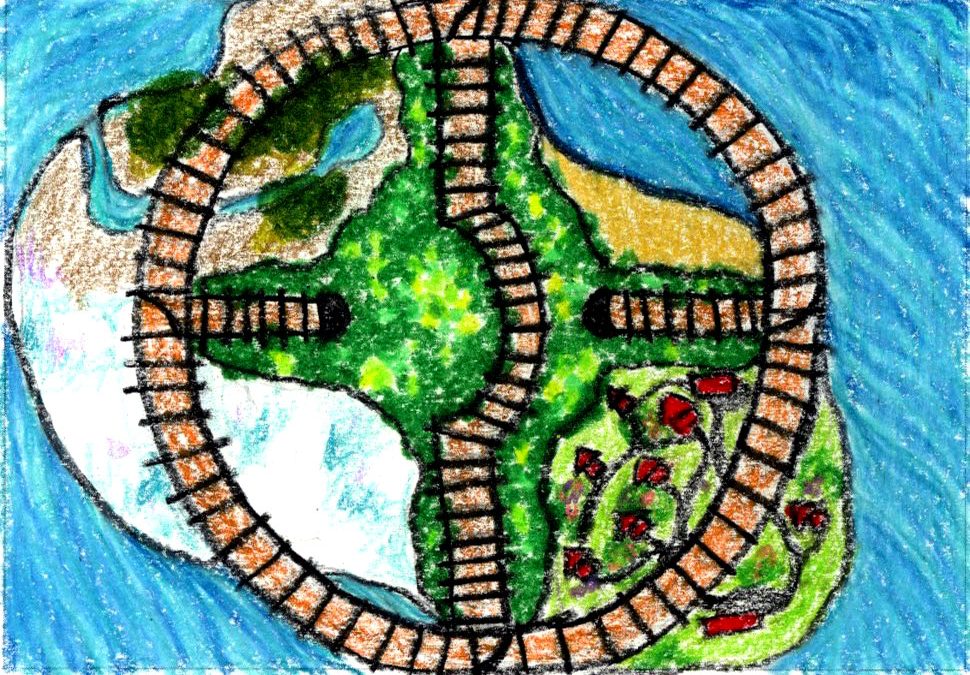 Podcast: Play in new window | Download
Subscribe: Apple Podcasts | Google Podcasts | Spotify | Pandora | iHeartRadio | Stitcher | TuneIn | Deezer | RSS | More

Grace is moving to a new home on Ahway Island, but is worried about making new friends.
Narrator: Female
Final 3 Dragon Breaths: 9:13
Moving Day Excerpt:
It was a cold winter morning but Grace had hardly noticed. Grace was just too excited to even think about the cold. Today, Grace's family was moving to a new house!

Grace was a little sad, of course. She had been happy in her previous home where she had lots of friends. But mom and dad told her that Ahway Island was a wonderful place to live and that she would make lots of new friends. Plus, she could still visit her old friends sometimes.

Grace squirmed in her seat in the train.

"Mom, will the moving truck be at our house when we get there?"

"No, honey, but it'll get there soon after we arrive."

"How much longer will the train take before we get there?"

"Not too long," said Dad, "just a few more minutes."

"This is a great train, Jun," said Mom. "What do they call it around here? The uh, 'Sparkling Train,' is that right?"

"That's right, said Grace's dad. "It goes all around the island."
Today's Meditation: Happiness and love flow through you in this meditation.
Looking for a podcast to help settle your child in for nap time, bedtime or a break? You'll find it on Ahway Island®. Be Calm on Ahway Island® Podcast offers original bedtime stories, like "Moving Day" paired with meditations for kids. We help them drift off to sleep with a guided relaxation and a calming story. Gently nestled within each podcast episode are mindfulness techniques and positive learning moments.  To learn more about our mission at Ahway Island and our team, please visit our website.
Creating the original bedtime stories and art for Be Calm on Ahway Island takes a lot of time and care.
As a listener-supported podcast, we truly appreciate our members on Patreon. If you're not already a member, please consider joining! Writing, recording, editing, and publishing episodes and managing digital platforms is an enormous endeavor. Our Patreon program will help continue to grow Ahway Island and we hope you will support us! You can choose from 3 different Membership Levels, all of which include access to our Archives and an extra episode each week!
Are you and your children enjoying our stories and self-soothing meditations?
We hope your child loved "Moving Day!" We ask for your positive reviews to help others find us, too! Please leave a 5-star review on your favorite podcast app (such as Apple Podcasts). And, please follow, like, and/or share our social media profiles (Facebook, Twitter, Instagram ) to help us bring our original stories with positive messages to even more listeners!
In the press:
406 Families of Missoula lists us on their Favorite Podcasts for Kids roundup!
Jooki recommends us as an outstanding podcast for preschoolers.
We're reaching listeners internationally! Sassy Mama Hong Kong included us in their article on transitioning into the new year, Sassy Mama Singapore recommends us for limiting screen-time while sheltering at home, and Haven Magazine Australia included us in their tips for getting through the school holidays.
SheKnows recommends us as as a podcast you and your kids will love!

Thank you for listening with us today!