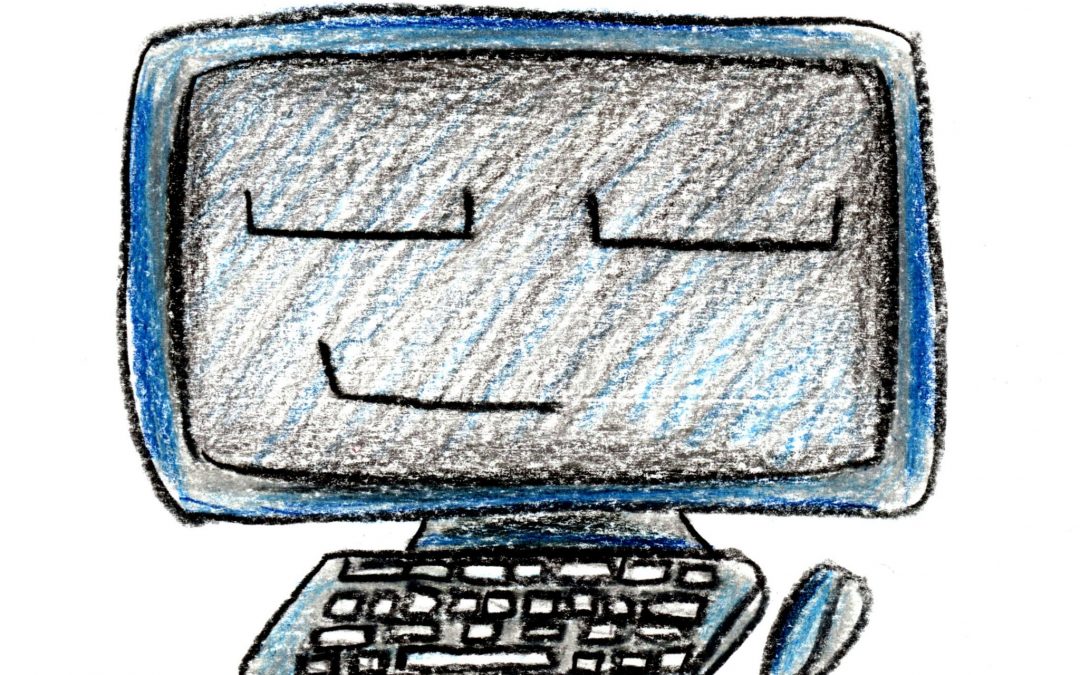 Podcast: Play in new window | Download
Subscribe: Apple Podcasts | Google Podcasts | Spotify | Pandora | iHeartRadio | Stitcher | TuneIn | Deezer | RSS | More
Kelly the Computer helps plan a wonderful birthday party!
Narrator: Male
Final 3 Dragon Breaths: 7:55
A Birthday Search Excerpt:
A woman stepped into the room where the family computer was kept. Kelly the Computer was sleeping on the big desk in the corner of the room. The woman sat down in front of Kelly and gently tickled her keyboard to wake her up. 

Kelly yawned and awoke as her screen slowly brightened.  She silently greeted the woman, happy to be able to help her. Kelly wondered what the woman might need from her today. Almost every day, the woman needed to use the email services on Kelly's hard drive. Often, the woman used programs installed in Kelly to write letters or other documents. And sometimes, the woman just liked to play the games that were inside Kelly. Kelly always liked that, because it was fun to watch the woman smile while she played.

But Kelly's favorite thing to do was help the woman find things on using her internet search engines. Kelly never stopped feeling amazing by how much wonderful information she could help the woman find. Once Kelly had heard the woman talking to someone about what she called "the old days," before Kelly existed. The woman said that in those days, people didn't have computers in their house and could not search for information or pictures so easily. It was very hard for Kelly to imagine what that would have been like!
Today's Meditation: Feel your body fill with warmth and love as you send your loving energy to the world.
Looking for stories that emphasize acceptance, understanding, and empathy? You'll find them on Ahway Island®. Be Calm on Ahway Island® Podcast offers original bedtime stories, like "A Birthday Search," paired with meditations for kids. We help them drift off to sleep with a guided relaxation and a calming story. Gently nestled within each podcast episode are mindfulness techniques and positive learning moments.  To learn more about our mission at Ahway Island and our team, please visit our website.
Creating the original bedtime stories and art for Be Calm on Ahway Island takes a lot of time and care.
As a listener-supported podcast, we truly appreciate our members on Patreon. If you're not already a member, please consider joining! Writing, recording, editing, and publishing episodes and managing digital platforms is an enormous endeavor. Our Patreon program will help continue to grow Ahway Island and we hope you will support us! You can choose from 3 different Membership Levels, all of which include access to our Archives and an extra episode each week!
Are you and your children enjoying our stories and self-soothing meditations?
We hope your child loved "A Birthday Search!" We ask for your positive reviews to help others find us, too! Please leave a 5-star review on your favorite podcast app (such as Apple Podcasts). And, please follow, like, and/or share our social media profiles (Facebook, Twitter, Instagram ) to help us bring our original stories with positive messages to even more listeners!
In the press:
We're honored that the website of Southwest Virginia Community Health Systems includes us on their list of Technology to Boost Mental Health.
Digital Trends warns listeners that "you may not make it through an entire episode fully conscious." Yay!
We're included in 8 Snow Day Activities That the Whole Family Will Enjoy!
SheKnows recommends us as as a podcast you and your kids will love!
Thank you for listening with us today!