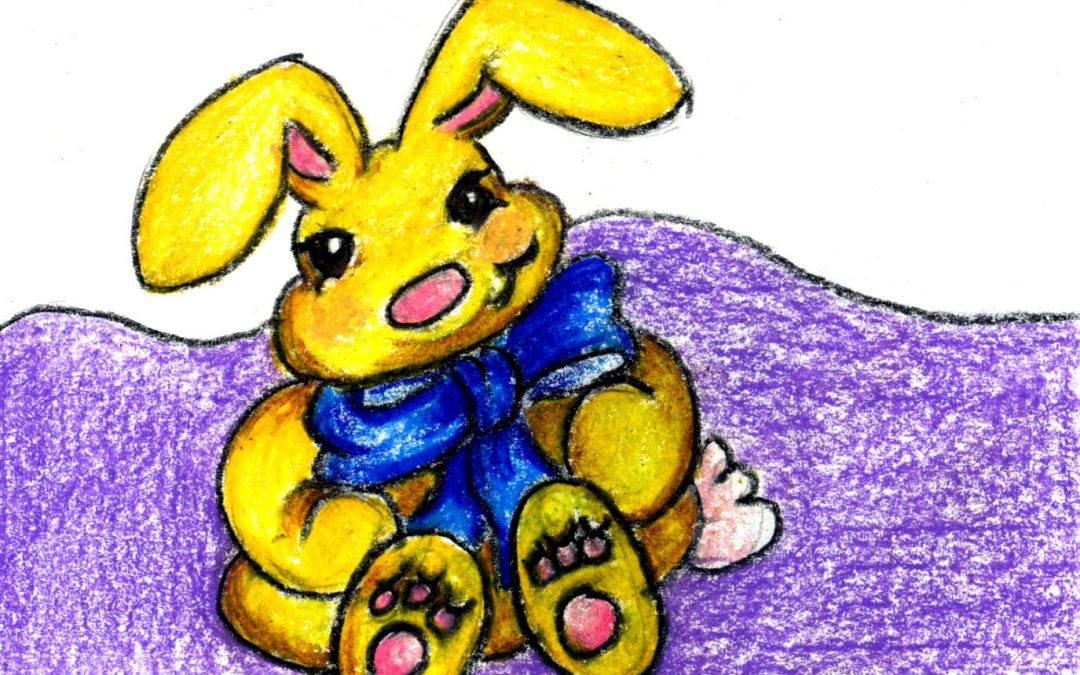 Podcast: Play in new window | Download
Subscribe: Apple Podcasts | Google Podcasts | Spotify | Pandora | iHeartRadio | Stitcher | TuneIn | Deezer | RSS | More
Anora and Blanka Bunny learn that working and playing are both important!
Narrator: Male
Final 3 Dragon Breaths: 7:48
Work and Play Excerpt:
Blanka Bunny, the stuffed plush toy bunny, woke up with a start. She had been sleeping in Anora's bed, just like she had almost every night since she joined Anora's family. She had been having a lovely dream about playing with Anora, when suddenly she was awakened by Anora's voice shouting, "Yes, Daddy, okay! I'm doing it!"

Blanka found herself being lifted off the bed and hurriedly carried around the room.

"Sorry, Blanka! I have to clean up right now, really quick! Daddy and I are going the lake today but he said I have to clean my room first!" said Anora.

Just then, Dad came into the room.

"Anora, how's the clean-up coming along?"

"I'm almost done, Daddy," she replied.

"Are you sure? he said, smiling. "It still looks pretty messy to me."

"Daddy, why do I have to clean my room before we go to the lake? What does cleaning my room have to do with the lake?"
Today's Meditation: Feel your body fill with warmth and love as you send your loving energy to the world.
Looking for stories with positive learning moments for your little one? You'll find it on Ahway Island®. Be Calm on Ahway Island® Podcast offers original bedtime stories, like "Work and Play," paired with meditations for kids. We help them drift off to sleep with a guided relaxation and a calming story. Gently nestled within each podcast episode are mindfulness techniques and positive learning moments.  To learn more about our mission at Ahway Island and our team, please visit our website.
Creating the original bedtime stories and art for Be Calm on Ahway Island takes a lot of time and care.
Since we are a listener-supported podcast, we survive on your tips and purchases. If your child enjoys a good story with a positive message, we would greatly appreciate you purchasing a T-shirt from our shop or becoming a member on Patreon!
Overall, do you enjoy our stories and self-soothing meditations?
We hope your child loved "Work and Play!" If so, we need your positive reviews to help others find us too. Please leave a 5-star review on your favorite podcast app like Apple Podcasts, our Amazon Alexa Skill page, or our social media pages to share your enthusiasm for our original stories with a positive message!
Please follow us on  Facebook, Twitter, Instagram and YouTube.
As a result of your support, you'll find us ranking among the best in the Washington Post article The 25 Best Podcasts for Kids by Frannie Ucciferri under the Best for Bedtime heading. We're proud to be included in the Top 40 Growth Mindset Podcasts for Kids from Big Life Journal. Feedspot placed us at the #3 spot on their Top 15 Children's Bedtime Stories Podcasts of 2019 list, in the top 10 of their Top 20 Kids Podcasts of 2019 and 2020 list! ListenNotes, included us in their list of the 9 best podcasts for kids that entertain and educate and VeryWellMind listed us as one of the 20 Best Meditation Podcasts to Listen to in 2019 in an article by Sara Lindberg, M.Ed!
Thank you for your help in spreading the word about our bedtime stories podcast, Be Calm on Ahway Island!