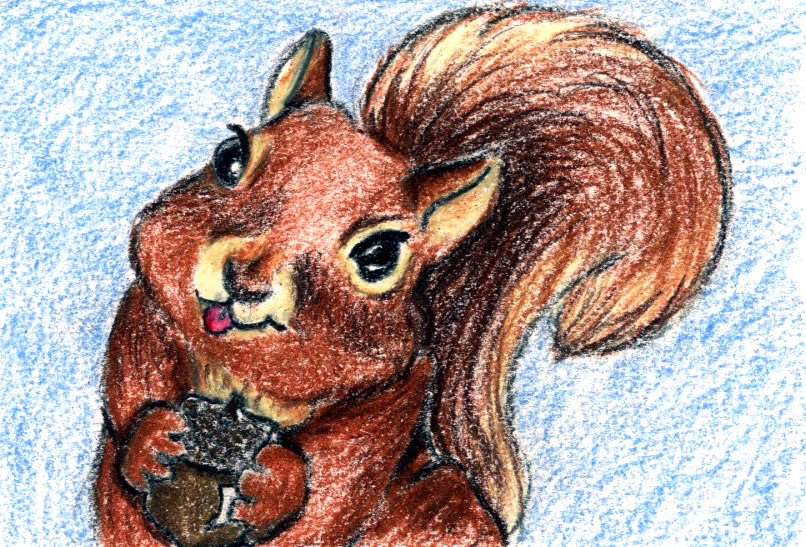 Podcast: Play in new window | Download
Subscribe: Apple Podcasts | Google Podcasts | Spotify | Pandora | iHeartRadio | Stitcher | TuneIn | Deezer | RSS | More
Rob the Raccoon realizes that Nutsy and Peanut the Squirrels haven't had any of the vegetables. Since the squirrels shared a lot of the seeds for the garden, the raccoons search for them to share the delicious vegetables.
Narrator: Male
Final 3 Dragon Breaths: 8:05
Fresh from the Garden Excerpt:
As he relaxed, it occurred to Rob that Nutsy and Peanut, the squirrels, were nowhere to be found. The little raccoon knew that they would enjoy the vegetables too.

He spoke up, "Has anyone seen Nutsy and Peanut?"

Rebel and Riley stopped for a moment to think. Then Rebel said, "No, I don't think I've seen them today."

Rob said, "We should let them know about the vegetables. They brought a lot of the seeds for the garden. They should have some of the vegetables, too."

Riley nodded and said, "Let's go look for them." And with that the three raccoons headed into the forest to find their friends. They headed first to the old oak tree, where the squirrels liked to nap.

Rebel called up, "Nutsy? Peanut?"

With no response, Rob hurried up the tree as fast as his three legs would carry him. He knocked on the trunk next to their nest, but no answer.

I don't think they're here." He called down to his friends.
Today's Meditation: Relax in the grass as you imagine sunlight warming you from head to toe.
Looking for stories that emphasize acceptance, understanding, and empathy? You'll find them on Ahway Island®. Be Calm on Ahway Island® Podcast offers original bedtime stories, like "Fresh from the Garden," paired with meditations for kids. We help them drift off to sleep with a guided relaxation and a calming story. Gently nestled within each podcast episode are mindfulness techniques and positive learning moments.  To learn more about our mission at Ahway Island and our team, please visit our website.
Creating the original bedtime stories and art for Be Calm on Ahway Island takes a lot of time and care.
As a listener-supported podcast, we truly appreciate our members on Patreon. If you're not already a member, please consider joining! Writing, recording, editing, and publishing episodes and managing digital platforms is an enormous endeavor. Our Patreon program will help continue to grow Ahway Island and we hope you will support us! You can choose from 3 different Membership Levels, all of which include access to our Archives and an extra episode each week!
Are you and your children enjoying our stories and self-soothing meditations?
We hope your child loved "Fresh from the Garden!" We ask for your positive reviews to help others find us, too! Please leave a 5-star review on your favorite podcast app (such as Apple Podcasts). And, please follow, like, and/or share our social media profiles (Facebook, Twitter, Instagram ) to help us bring our original stories with positive messages to even more listeners!
In the press:
Thank you to Anne Bensfield and Pamela Rogers of School Library Journal for listing us as one of "8 Podcasts To Encourage Mindfulness!"
We're honored that the website of Southwest Virginia Community Health Systems also includes us on their list of Technology to Boost Mental Health.
406 Families of Missoula lists us on their Favorite Podcasts for Kids roundup!
Jooki recommends us as an outstanding podcast for preschoolers.
Thank you for being calm with us on Ahway Island!