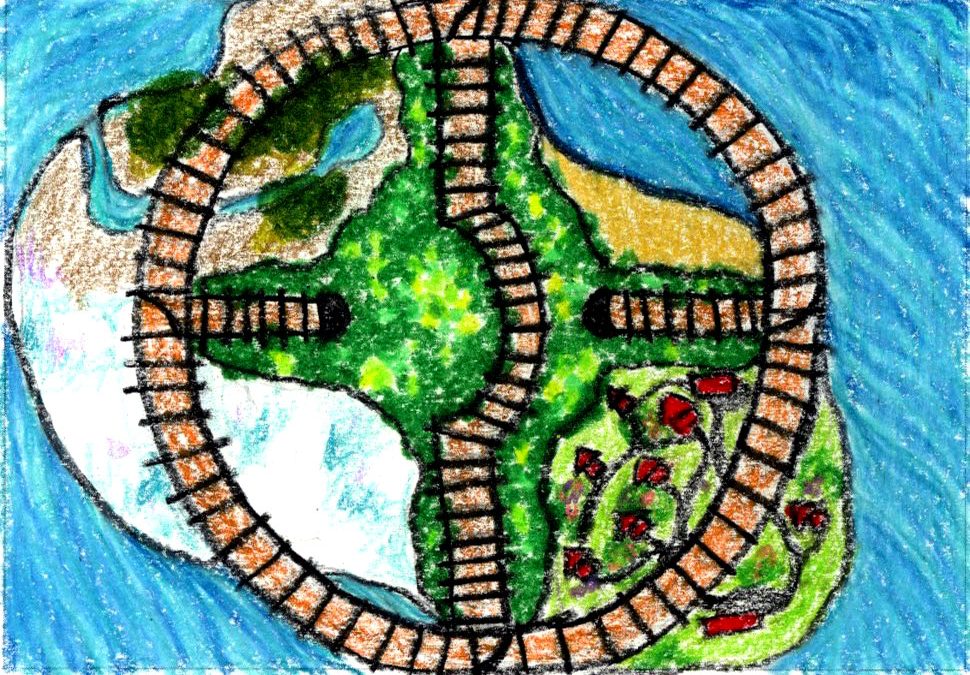 Podcast: Play in new window | Download
Subscribe: Apple Podcasts | Google Podcasts | Spotify | Pandora | iHeartRadio | Stitcher | TuneIn | Deezer | RSS | More
Gabby the flower delivery van is worried that the people are not feeling enough kindness, because she doesn't bring everyone gifts. Jamal an older and wiser delivery van helps her see kindness everywhere.
Hello everyone!  We hope you enjoyed our new story this week. Now, welcome to Favorite Friday! Sometimes we like to listen to our favorites again. Please enjoy "Sharing, Caring" and we'll be back with a new story on Monday!
Narrator: Female
Final 3 Dragon Breaths: 7:59
Sharing, Caring Excerpt:
Gabby waited eagerly to see what she would be delivering today. The flower delivery truck was parked next to an older flower truck named Jamal.  She felt so delighted, she began to talk at the flower truck next to her. Jamal looked at her puzzled.  She seemed to be carrying on without even expecting a response.  "I wonder what I'll be delivering today? Maybe I'll deliver red, yellow, and orange tulips for a birthday, or white and red roses for an anniversary.  Maybe I'll deliver happy daffodils to help someone feel better, or a rainbow of flowers, just because. I'd better take a deep dragon breath, I'm a little over excited."  So, she took a deep breath in and out Jamal smiled.  Gabby certainly was enthusiastic. After she finished her deep breath, she started talking again.  "It is so much fun!  I love to watch as people's puzzled faces turn into smiles.  Without me how would people know they are loved?"  The little flower delivery truck felt very proud.

Jamal said, "You're right. We do get to show people that others care about them, and I love making my deliveries too.  I'm pretty sure that people can show each other they care, without sending flowers.  We are just one of those ways."

Gabby's forehead wrinkled as she thought.  "I don't think I've seen people show they care any other way."

"Well, it's just a thought. Maybe we can look, while we're doing our first deliveries today, and see if we notice any other ways people show they care."  Jamal said.  "After all, we both like seeing people light up with happiness, we'll just get some bonus smiles."
Today's Meditation: Feel your body fill with warmth and love as you send your loving energy to the world.
Looking for stories that emphasize acceptance, understanding, and empathy? You'll find them on Ahway Island®. Be Calm on Ahway Island® Podcast offers original bedtime stories, like "Sharing, Caring," paired with meditations for kids. We help them drift off to sleep with a guided relaxation and a calming story. Gently nestled within each podcast episode are mindfulness techniques and positive learning moments.  To learn more about our mission at Ahway Island and our team, please visit our website.
Creating the original bedtime stories and art for Be Calm on Ahway Island takes a lot of time and care.
As a listener-supported podcast, we truly appreciate our members on Patreon. If you're not already a member, please consider joining! Writing, recording, editing, and publishing episodes and managing digital platforms is an enormous endeavor. Our Patreon program will help continue to grow Ahway Island and we hope you will support us! You can choose from 3 different Membership Levels, all of which include access to our Archives and an extra episode each week!
Are you and your children enjoying our stories and self-soothing meditations?
We hope your child loved "Sharing, Caring!" We ask for your positive reviews to help others find us, too! Please leave a 5-star review on your favorite podcast app (such as Apple Podcasts). And, please follow, like, and/or share our social media profiles (Facebook, Twitter, Instagram ) to help us bring our original stories with positive messages to even more listeners!
In the press:
We're included in 8 Snow Day Activities That the Whole Family Will Enjoy!
Thank you to Anne Bensfield and Pamela Rogers of School Library Journal for listing us as one of "8 Podcasts To Encourage Mindfulness!"
406 Families of Missoula lists us on their Favorite Podcasts for Kids roundup!
We're reaching listeners internationally! Sassy Mama Hong Kong included us in their article on transitioning into the new year, Sassy Mama Singapore recommends us for limiting screen-time while sheltering at home, and Haven Magazine Australia included us in their tips for getting through the school holidays.
SheKnows recommends us as as a podcast you and your kids will love!
Thank you for your help in spreading the word about our bedtime stories podcast, Be Calm on Ahway Island!