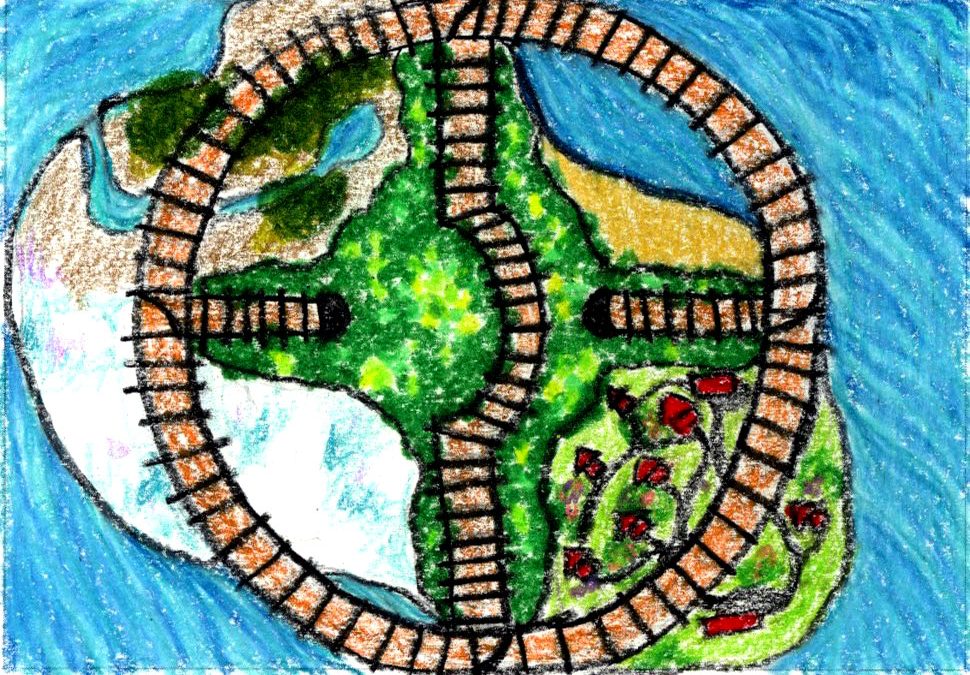 Podcast: Play in new window | Download
Subscribe: Apple Podcasts | Google Podcasts | Spotify | Pandora | iHeartRadio | Stitcher | TuneIn | Deezer | RSS | More
Frankie the Firetruck is excited to see the kindergartners visit him, but he notices some of the kids are afraid. What will frankie do to help?
Hello everyone!  We hope you enjoyed our new story this week. Now, welcome to Favorite Friday! Sometimes we like to listen to our favorites again. Please enjoy "Fire Truck Tour" and we'll be back with a new story on Monday!
Narrator: Male
Final 3 Dragon Breaths: 6:44
Fire Truck Tour Excerpt:
Frankie the fire truck rested outside the firehouse.  Sunlight sparkled on his bright red sides.  Frankie hadn't been that vibrant in a while, and he was loving it!  He had been polished and shined inside and out.  Today, Frankie was going to have a group of kindergarteners on board for a tour.  The fire truck felt honored.  He wanted the kids to feel safe, knowing that he was always ready to help.  Frankie watched the road as car after car passed by.  He hoped he would see a bus soon.  And then, he saw it.  The bright yellow bus turned into the fire station parking lot.  One by one the little kindergartners carefully stepped down the gigantic steps, one at a time.  The adults held their hands to help the little ones with this task. As all the children reached the ground, the adults settled them into a line, and they waited for instructions.

Frankie beeped a friendly hello, and then a couple of the kindergartners began to cry.  The fire truck felt surprised. He thought that all kids loved to see a fire truck.  Then Frankie noticed quite a few of them were holding their ears. In his excitement, the fire truck had forgotten how loud he could be.  He decided that he would try to be as quiet as he could.  Frankie watched the kindergartners and saw that some were jumping up and down, feeling excited to see him.  Some of the kids were smiling, feeling happy and content.  Some of the kids stepped up on their tippy toes, and peeked around the people in front of them.  They tried to see as much of the fire truck as they could and still be in line.  These kindergartners were definitely a curious bunch.  Then there were a few who were hiding behind the adults, and grasping their hands tightly, feeling scared.   This was definitely an interesting group, with many different needs.

The fire truck opened his doors and the kindergartners walked over with their teachers.  Right away the firemen all said hello, and began to talk about the fire truck.  The curious ones asked: 

"How fast can Frankie go?" "How much water can the fire truck carry?" "Is there a dog that rides the fire truck?"

The excited ones said: "I have a toy fire truck at home!"  "My favorite book has a fire truck in it!"  "I'm going to drive a fire truck when I grow up!"
Today's Meditation: Imagine floating in a tranquil pool, safe and relaxed, as the water rocks you gently.
Looking for a way to help your child learn emotional regulation and how to self soothe? You'll find them on Ahway Island®. Be Calm on Ahway Island® Podcast offers original bedtime stories, like "Fire Truck Tour," paired with meditations for kids. We help them drift off to sleep with a guided relaxation and a calming story. Gently nestled within each podcast episode are mindfulness techniques and positive learning moments.  To learn more about our mission at Ahway Island and our team, please visit our website.
Creating the original bedtime stories and art for Be Calm on Ahway Island takes a lot of time and care.
As a listener-supported podcast, we truly appreciate our members on Patreon. If you're not already a member, please consider joining! Writing, recording, editing, and publishing episodes and managing digital platforms is an enormous endeavor. Our Patreon program will help continue to grow Ahway Island and we hope you will support us! You can choose from 3 different Membership Levels, all of which include access to our Archives and an extra episode each week!
Are you and your children enjoying our stories and self-soothing meditations?
We hope your child loved "Fire Truck Tour!" We ask for your positive reviews to help others find us, too! Please leave a 5-star review on your favorite podcast app (such as Apple Podcasts). And, please follow, like, and/or share our social media profiles (Facebook, Twitter, Instagram ) to help us bring our original stories with positive messages to even more listeners!
In the press:
Thank you to Anne Bensfield and Pamela Rogers of School Library Journal for listing us as one of "8 Podcasts To Encourage Mindfulness!"
We're honored that the website of Southwest Virginia Community Health Systems includes us on their list of Technology to Boost Mental Health.
406 Families of Missoula lists us on their Favorite Podcasts for Kids roundup!
Jooki recommends us as an outstanding podcast for preschoolers.
We're reaching listeners internationally! Sassy Mama Hong Kong included us in their article on transitioning into the new year, Sassy Mama Singapore recommends us for limiting screen-time while sheltering at home, and Haven Magazine Australia included us in their tips for getting through the school holidays.
Thank you for your help in spreading the word about our bedtime stories podcast, Be Calm on Ahway Island!