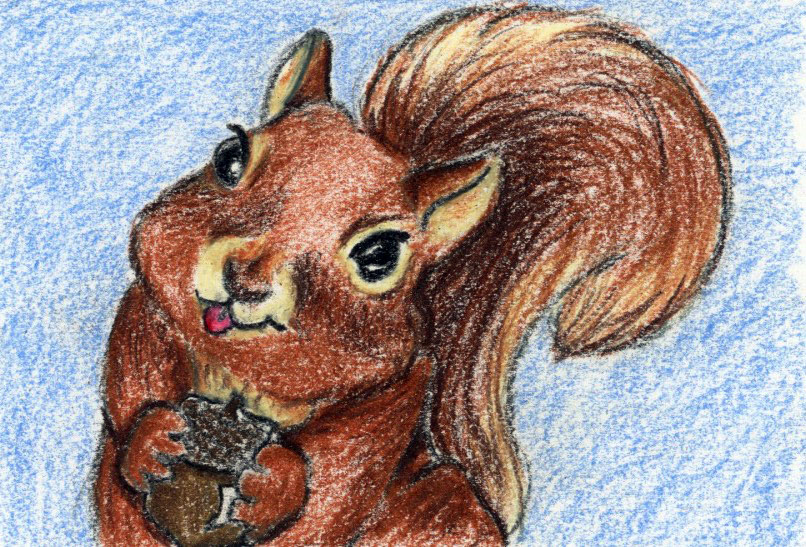 Podcast: Play in new window | Download
Subscribe: Apple Podcasts | Android | Google Podcasts | Stitcher | TuneIn | Spotify
Today's Story (EP239): Silly Squirrels: a story and guided meditation for kids
Re-Release for #WorldFoodDay!
Nutsy and Peanut Squirrel are silly squirrels looking for breakfast.  They come across Chelsea Chipmunk who is worried she can't find her stash.  Will the silly squirrels find a way to help?
Today's Meditation:
Today, notice loving energy flowing through your body, from your feet up to your head.
Today's Children's Story Excerpt:
The Silly Squirrels scampered down from their nest, which was high in a big oak tree. They looked around to make sure there was no danger nearby. Peanut looked right while Nutsy looked left. Once they decided it was clear they ran to another tree down the street. At the bottom of the tree they had hidden nuts so they would have them to eat during the winter. Squirrels will spend all summer looking for nuts and then bury them in the ground for winter when nuts are no longer growing on trees.
We would appreciate your help getting the word out about Ahway Island bedtime stories podcast on social media.  Please follow us on Facebook and Twitter.
Be Calm on Ahway Island Podcast offers original bedtime stories & meditations for kids.  Creating original bedtime stories and art is a lot of work. We are a listener-supported podcast. If your child enjoys Be Calm on Ahway Island podcast, we would greatly appreciate you making a donation to help us keep going. Just click on the link below!
We hope your child loves our stories and self-soothing meditations. If so, we need your positive reviews to help others find us too. It's fast and easy! Just tap this link: review here, then tap the "view in iTunes" button, tap "ratings and reviews," and leave your review here.
Thank you!  If you love stories about animals, be sure to check out other Animal Stories.