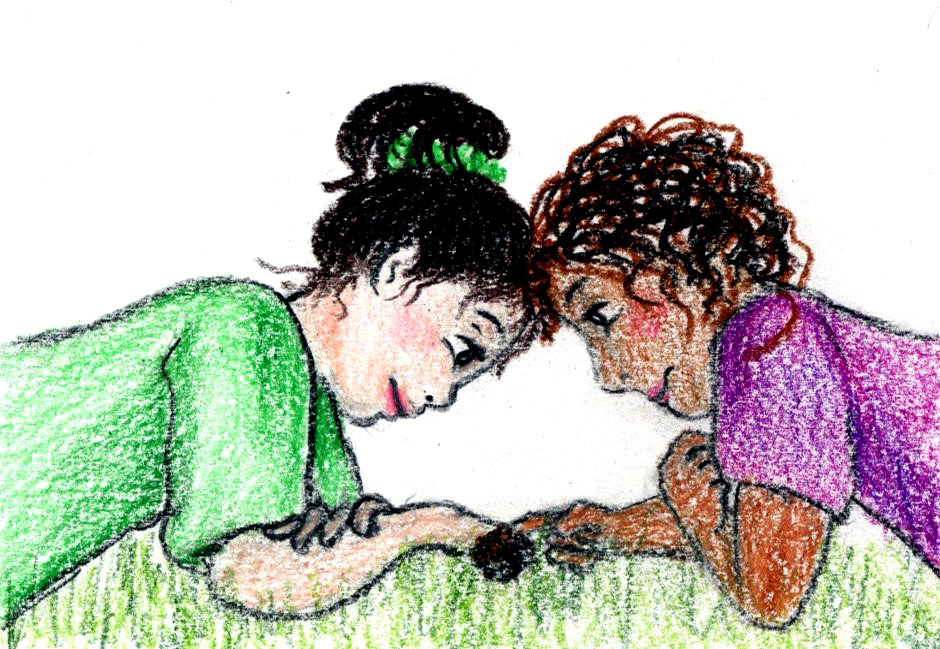 Podcast: Play in new window | Download
Subscribe: Apple Podcasts | Google Podcasts | Spotify | Pandora | iHeartRadio | Stitcher | TuneIn | Deezer | RSS | More
Rogelio, Brianna and Helen are working on their play. Today they are exploring music.
Hello everyone!  We hope you enjoyed our new story this week. Now, welcome to Favorite Friday! Sometimes we like to listen to our favorites again. Please enjoy "Making Music" and we'll be back with a new story on Monday!
Narrator: Male
Final 3 Dragon Breaths: 7:46
Making Music Excerpt:
It had been a while since Rogelio, Brianna, and Helen had met in the park and decided to write a play. Rogelio thought about it and smiled. All three of them had such different ideas. It was amazing that they had figured out what to do. But because of those differences, he had a feeling that their play would be a huge hit. Rogelio was looking forward to their meeting at the park today. He looked up and noticed Helen walking towards him and waved excitedly. Helen smiled broadly and waved back. Then Rogelio saw Brianna headed their way and waved at her too. She was also smiling and waving. Rogelio felt excited and eager to see what they came up with today.

Once Brianna made her way to their meeting place under the big oak tree, Helen said, "Ok, last time we decided that our play would be about a dragon living in the forest with the animals. The dragon has a special jewel to communicate with everything, even cars and plants. We also wanted to add music and write a script, with some parts where the audience can choose. What new ideas did you guys have?"

Rogelio said. "I've been thinking about the music for our play. I brought some instruments!" Rogelio had his backpack with him. He pulled out a little keyboard, a little hand drum, and an instrument case.

"What's in the case?" Brianna asked.

"I'll show you." Rogelio replied. He opened it up and inside there was a ukulele.
Today's Meditation: Relax your body from your toes up to the top of your head.
Looking for a way to help your child learn emotional regulation and how to self soothe? You'll find them on Ahway Island®. Be Calm on Ahway Island® Podcast offers original bedtime stories, like "Making Music," paired with meditations for kids. We help them drift off to sleep with a guided relaxation and a calming story. Gently nestled within each podcast episode are mindfulness techniques and positive learning moments.  To learn more about our mission at Ahway Island and our team, please visit our website.
Creating the original bedtime stories and art for Be Calm on Ahway Island takes a lot of time and care.
As a listener-supported podcast, we truly appreciate our members on Patreon. If you're not already a member, please consider joining! Writing, recording, editing, and publishing episodes and managing digital platforms is an enormous endeavor. Our Patreon program will help continue to grow Ahway Island and we hope you will support us! You can choose from 3 different Membership Levels, all of which include access to our Archives and an extra episode each week!
Are you and your children enjoying our stories and self-soothing meditations?
We hope your child loved "Making Music!" We ask for your positive reviews to help others find us, too! Please leave a 5-star review on your favorite podcast app (such as Apple Podcasts). And, please follow, like, and/or share our social media profiles (Facebook, Twitter, Instagram ) to help us bring our original stories with positive messages to even more listeners!
In the press:
SheKnows recommends us as as a podcast you and your kids will love!
Thank you to Anne Bensfield and Pamela Rogers of School Library Journal for listing us as one of "8 Podcasts To Encourage Mindfulness!"
We're included in 8 Snow Day Activities That the Whole Family Will Enjoy!
We're honored that the website of Southwest Virginia Community Health Systems includes us on their list of Technology to Boost Mental Health.
Digital Trends warns listeners that "you may not make it through an entire episode fully conscious." Yay!
Thank you for your help in spreading the word about our bedtime stories podcast, Be Calm on Ahway Island!