658. Naptime or Not: a kids' relaxation and story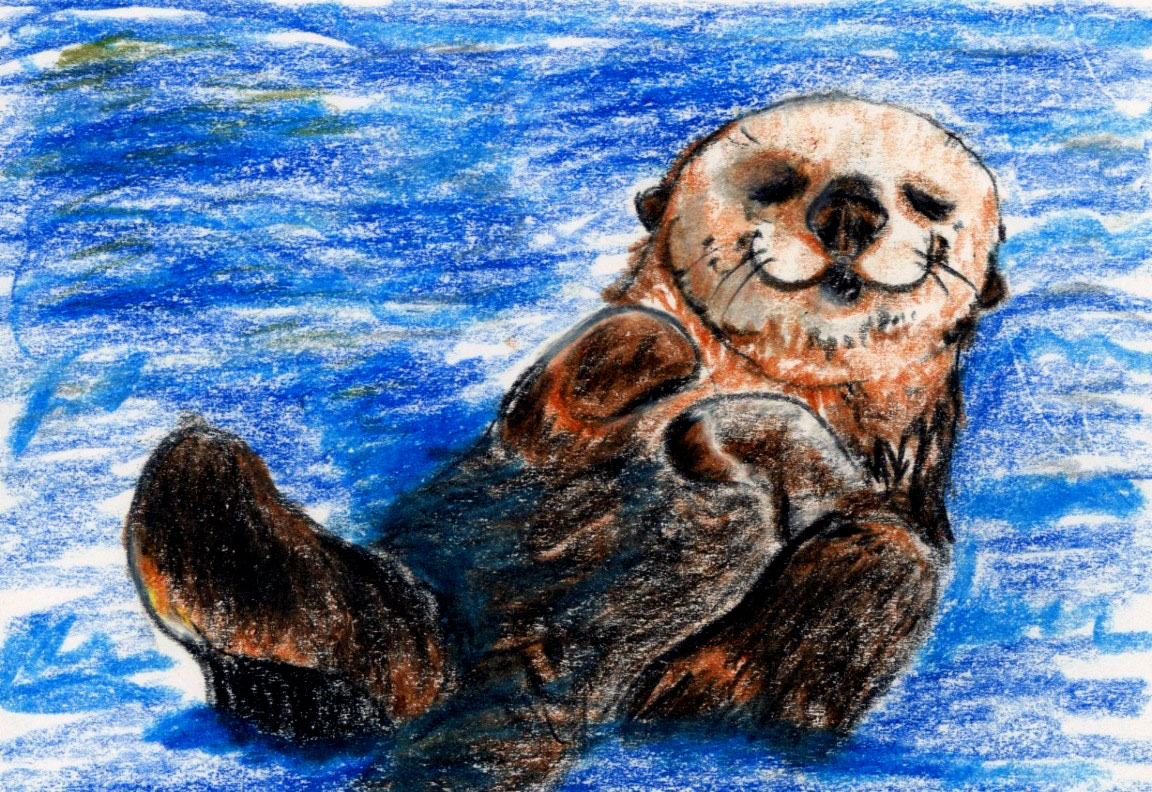 It's a beautiful day in the Ahway Island Cove and Oceana Sea Otter wants to play! But all the other otters are napping. Should Oceana wake them up or not?
Narrator: Male
Story Begins: 4:17
Naptime or Not Excerpt:
It was calm and peaceful in the cove tucked along Ahway Island's eastern shoreline. Waves gently lapped against the rocks, creating a soothing rhythm. Not far off the coastline, a group of sea otters was sound asleep, each floating on their backs at the top of the waves. The ocean softly rocked them back and forth, back and forth.

But one little otter sat up. Oceana had been trying and trying to nap quietly with the rest of the otters, but she just couldn't sleep. She was wide awake, and she wanted to go out and play. Yes, the sun was warm and bright, which made some otters just want to curl up on the sun-warmed waves and sleep. But the bright, cheery sunshine also caused the more distant waves of the Ahway Island Sound to twinkle invitingly. Seeing the sparkly waters just made Oceana want to go out and play, not sleep!
Today's Meditation: Imagine drawing gentle shapes in the soothing sand as you relax before today's story.
Creating the original bedtime stories and art for Be Calm on Ahway Island takes a lot of time and care.
As a listener-supported podcast, we truly appreciate our members on Patreon. If you're not already a member, please consider joining! Writing, recording, editing, and publishing episodes and managing digital platforms is an enormous endeavor. Our Patreon program will help continue to grow Ahway Island and we hope you will support us! You can choose from 3 different Membership Levels, all of which include access to our Archives and an extra episode each week!
Are you and your children enjoying our stories and self-soothing meditations?
Looking for stories that emphasize acceptance, understanding, and empathy? You'll find them on Ahway Island®. Be Calm on Ahway Island® Podcast offers original bedtime stories, like "Mystery Jug" paired with meditations for kids. We help them drift off to sleep with a guided relaxation and a calming story. Gently nestled within each podcast episode are mindfulness techniques and positive learning moments.  To learn more about our mission at Ahway Island and our team, please visit our website.
In the press:
Read about how and why we created Ahway Island in this feature from Global Comment!
Zzz! The Boston Globe recommends "Be Calm on Ahway Island" as as one of "Eight Podcasts That Could Help You Get Some Sleep."
SheKnows recommends us as as a podcast you and your kids will love!
Digital Trends warns listeners that "you may not make it through an entire episode fully conscious." Yay!
Thanks for tuning in to this episode, we hope you enjoyed!